After living in apartments for as long as I have,
the one thing I dream of is having a yard.
Let's not get too carried away.
I do not dream of mowing or shoveling or dealing with unpleasant critters.
Nope, I dream of gardens, fences, flowers, and watching my little dogs frolic around.
Since that isn't going to happen anytime soon,
here's whats keeping me entertained..
Hanging Basket Stand
This would look perfect on a front stoop.
Love everything about it!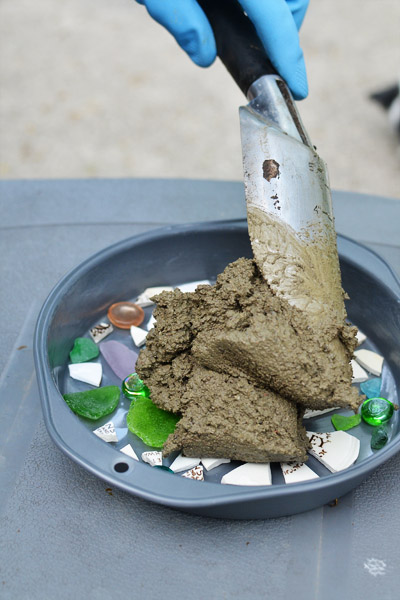 Made with broken pots and old cake pans.
How genius is that?
Talk about a garden frame.
Wowza.
Shutter Angel
Creative!
pretty sure my mother would go for this!
DIY Drainage Canal
I LOVE this.
So much more attractive then a big honking white gutter sticking out!
I have a love affair with succulent plants.
It started with the Hen and Chick plant at my grandma's when I was a wee 'lil one.
I was obsessed with it.
Now that they are back "in style"
I'm loving every minute of it.
The colors in this container are beyond fun!
I would make this,
no big deal..
Forget Landscaping..
I'd do this :)
and last but not least..
after spending all that time outdoors,
this may come in handy..
Need to try!
Happy Friday Ya'll :)