Way back when I was a wee ten year old,
or around that age..
I got a pet Hedgehog.
I wasn't excited about it at first.
We had a Christmas tradition of opening one present on Christmas Eve.
I didn't get to pick it that year.
I was forced to open a different gift,
that was not under the tree,
and I was not happy about it.
I must have spent a week figuring out which present I wanted to open that night..
Fast forward 12 hours to Christmas morning,
a completely different story.
I loved the animal.
His name was Cricket.
He later married Crackers the hedgehog and they had
many baby hedgehogs
(Pepper, Pygmy, Pipsqueak)
and grand hedgehogs
(Shelly, Shureshot, and Snowflake)
Not sure how I still remember their names..
Anyways, I became the girl with the pet hedgehog,
at a time when no one knew what a hedgehog was.
Two years ago I bumped into my fifth grade teacher at a bridal shower,
and she was telling me how she remembered me and my hedgehogs..
Slightly embarrassing..
Until recently,
when hedgehog items are all over the place..
Just to clarify,
I was all over this trend
like 15 years ago..
:)
So heres a peek at just a tid bit of what i've found..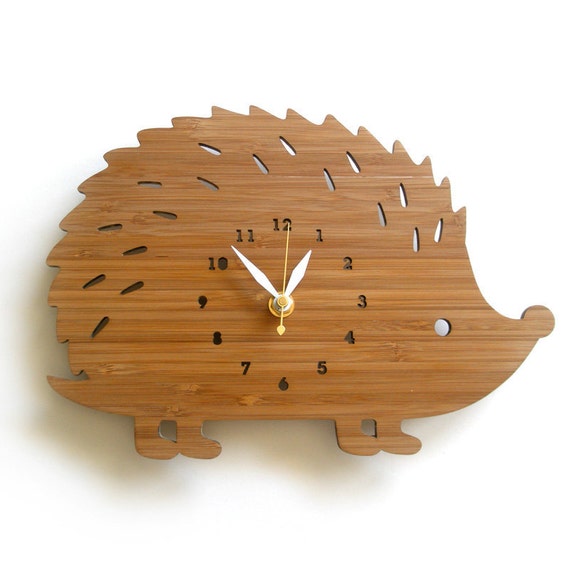 Clock from Etsy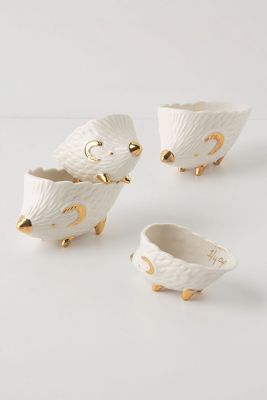 Measuring Cups from Anthropologie
(I may or may not have actually squealed when I found this)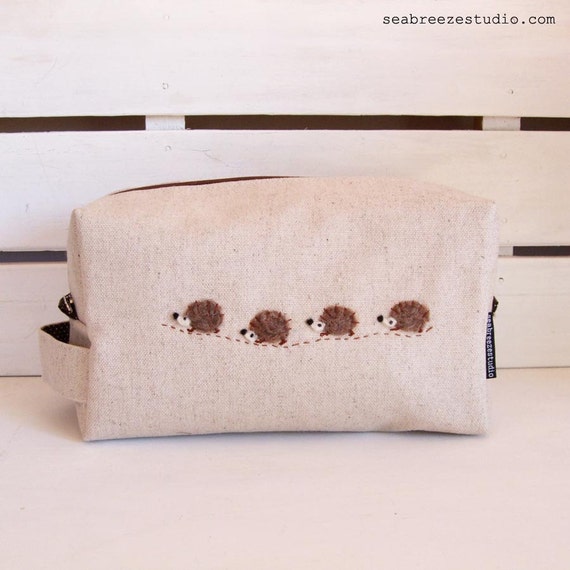 A Makeup/Travel Bag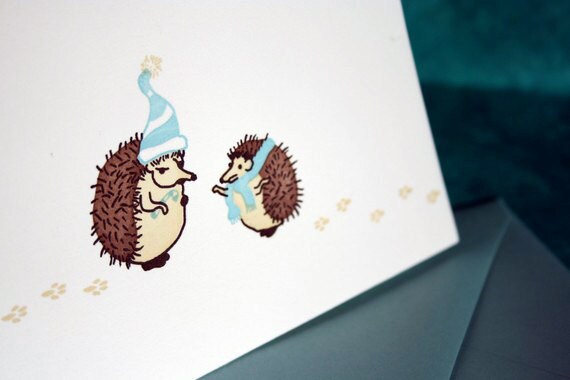 Oh, and if you're up for some amazing photos,
on of my favorite bloggers, Rosie from Cider with Rosie,
blogged about a great weekend where she happened to find a hedgehog while out for a walk..
Just something else confirming I should be living in the UK..
**
Have you ever seen a hedgehog?
Any unusual pets growing up?