Hello!
I am back after a very long couple weeks of craziness and travel.
I haven't gone on a real vacation that doesn't involve visiting friends or weddings in years.
Right before I left, Influenster sent me a box of goodies to try out!
The theme to this fox of #GoVoxBox.
Obviously this arrived just in time!
(source)
#MuellerQuaker Yogurt sent me a coupon to try out of of their products.
This girl eats yogurt daily. Seriously.
I was kind of bummed since I didn't know where I could find them.
Low and behold, they are at Walmart.
Guess I didn't have to to look to far.
They have different variety in flavors which was big in my book.
Dark Chocolate and Raspberry, Dark Chocolate and Cherry,
Need I go on?
Next up on the box was a new protein shake and fun shaker.
#NextStep sent me three flavors to try out.
I literally placed an order online after I finished them.
However, due to my unfortunate apartment situation,
they arrived when I was on vacation and was sent back to the company.
Shannon was not a happy camper.
The shakes tasted good which is a biggie in my book,
but they also filled me up.
I will be finding a store or shipping to someone else's house to get more.
Bonus, the shaker is SUPER fun...
Trust me.
My tootsies were the happy recipients of the next two products.
Profoot Pedi Rock (its squishy) and Aqua spa bath salts in lavender scent.
talk about relaxing..
I treated my foot to a nice pedicure before my trip,
but should have brought it along on the vacation.
My feet were so tired and could use the pampering at the end of the day.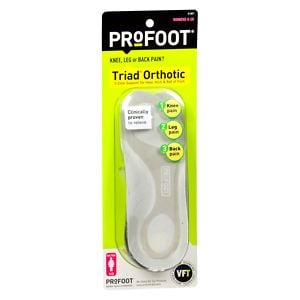 (source)
Triad Orthotics were also in my influenster box.
I wasn't sure what I wanted to do with them since I'm not really in need of any insoles.
But I tossed them in my Toms shoes for walking in San Francisco,
and never regretted it once!
Toms are super comfortable,
but with all the walking on hard pavement for a week,
I was grateful I had them along!
#GoProFoot
I love Blue Diamond Almonds ever since the Healthy Living Summit last year.
So finding them in my package was awesome!
I brought them along for a nice replacement to the peanuts on the airplane.
Which had no peanuts.
Do they even serve peanuts on planes anymore?
#GetYourGoodGoing
Playtex Sports also sent me some lovelies to try out.
But I haven't tried them out.
So I can't tell you if I love them or not so much.
Thanks Influenster for the products!
Your timing couldn't have been better!
***
Today I liked up with Becky @ Olives n Wine
for Treat Yourself Tuesday!!!
*I received these products free to try, but my opinions are my own. I would not endorse products I do not stand behind.